Clifton, NJ | 973.278.1044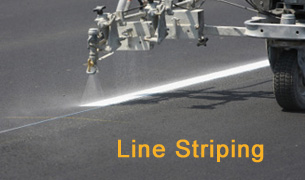 Perfect Line Striping & Sealcoating LLC believes first impressions are important. Your parking lot area is the first physical interaction with the customer. Professional line striping is an effective and economical way to brighten up your business and make it more inviting to customers.
Perfect Line Striping & Sealcoating LLC has the expertise to design and layout your parking lot to maximize your parking needs.
No job is too large or too small. We offer 24 hour, 7 day a week service so that your business is not interrupted. We specialize in all aspects of line striping from new layouts to restriping your existing facility.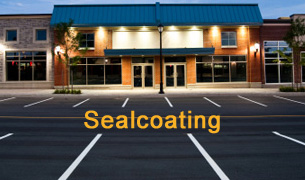 Sealcoating your driveway or parking lot is a significant investment in your property. To beautify your establishment and protect your investment as long as possible, you want to protect your asphalt from the damaging effects of certain natural elements including moisture and ultraviolet radiation.
Natural and man-made elements can cause cracks halfway into the asphalt in as little as 5 years. Small cracks act as miniature storm drains after a good rain and cause raveling between the asphalt over time. Sealcoating protects against larger cracks and potholes which can appear within the base as early as 8-10 years unless certain precautions are taken.
Protecting asphalt with sealcoating basically has the same benefits as sun block to protect your skin, or varnish on wood. Sealcoating substantially reduces maintenance costs and at the same time extends the life of the asphalt pavements by as much as 300%.
The cost of sealcoating is truly a minor expense when traded against the cost of replacement.
Perfect Line Striping and Sealcoating LLC has selected Star-Seal Supreme ® as its sealer of choice due to consistently established laboratory tests that have proven superiority over competitors in the market.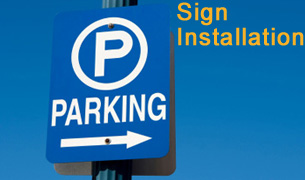 ​Signs range in different shapes and sizes and are composed of aluminum surface with a reflective surface. Signs are utilized to assist parking and directional traffic to help achieve a safer and more organized parking lot.
We offer sign installation for a large variety of signs which can be core drilled into concrete and/or asphalt if needed. We set all signs to an adequate depth to support the sign.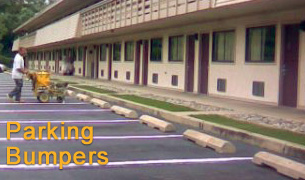 Perfect Line Striping & Sealcoating LLC installs parking bumpers in your choice of concrete or rubber.
Rubber bumpers have a choice of colors, black w/blue or black w/yellow.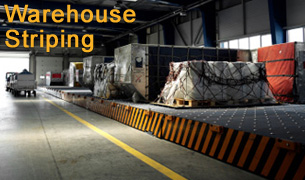 Warehouses and distribution facilities will find many benefits from Warehouse Floor striping.
These benefits mainly include increased staging space and organization for product, along with employee safety for meeting OSHA standards.
In some cases we have seen our customers get as much as 30 percent more use of their warehouse floor because of the warehouse floor striping installed.